Yard Game Rentals in Los Angeles
Book Your Event Today
Affordable Lawn Game Rentals in Los Angeles
Triangle Lawn Games offers giant game rentals in Los Angeles, the Valley and beyond, providing value and fun to parties and gatherings all over the Los Angeles area. We operate an operation that allows easy yard game rentals on fun games such as Cornhole, Giant Jenga, Giant Connect 4, Putterball, Ladderball, Bocce and many many more.
We offer delivery, pickup and set up services OR you can save money and pickup yourself – current pickup spot is in the Silverlake area.
Our service is easy to book online via our website (link below) or you can email [email protected] and we will be happy to provide a quote. We even provide a full refund with only 4 hours notice in case of change of plans, weather, illness etc.
Why Rent Yard Games?
Yard game rentals are perfect for events like weddings, corporate parties, birthdays and other gatherings. Our games add an element of casual fun that is perfect for kids and adults, and creates a vibe that is enjoyable and unforgettable. We help when it just doesn't make sense to buy games like cornhole, Giant Jenga, Giant Connect4 and other fun games. Whether you are in Los Angeles, Pasadena or anywhere in the region we can help get you great games!
Games Available in Las Vegas
Some highlights of games available in our Los Angeles market, this is not a complete list visit www.losangeleslawngames.com to see full inventory and availability and to reserve games for your Los Angeles area event.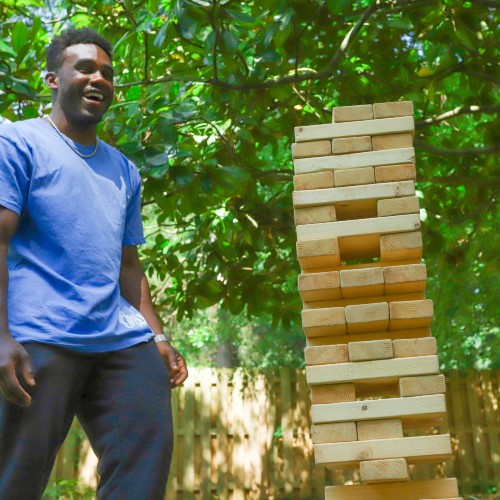 Looking to Purchase Games?
Take a look at some great products we have available for sale (we can ship anywhere).