Yard Game Rentals in Oklahoma City
Book Your Event Today
Affordable Lawn Game Rentals in Oklahoma City, OK
One of the fun things about working with us is that we are able to replicate a quality, affordable experience across multiple cities in America. Oklahoma City and Norman are fun loving cities that know how to party. We offer affordable yard game rentals in Oklahoma City and surrounding area, and would love to help make your party fun. 
We are just a short drive from downtown OKC in Edmond, where you can pickup and return games OR we offer delivery all over the area. Free cancellation, easy online booking and generally being nice is our calling card so if you are looking for something easy and affordable to make your party more entertaining we can help.  Visit our OKC website by clicking below to book. 
Games Available in Oklahoma City
Some highlights of games available in our Austin market, this is not a complete list visit www.okclawngames.com to see full inventory and availability or call (405) 407-4400 to reserve games for your event.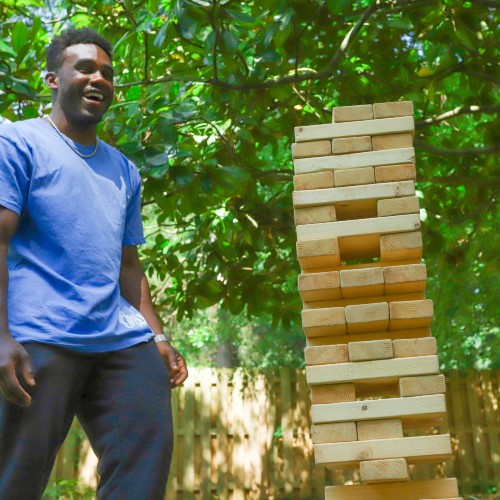 Looking to Purchase Games?
Take a look at some great products we have available for sale (we can ship anywhere).