Yard Game Rentals in Orlando, FL
Book Your Event Today
Affordable Lawn Game Rentals in Orlando
Orlando is an awesome place not only to visit but also in which to reside. At Triangle Lawn Games we pride ourselves on being the best provider of affordable yard game rentals in Orlando, Kissimmee and beyond. We help planners rent cornhole for cornhole tournaments, help vacationers with daily or weekly rentals for their house, provide elegant games for a wedding recption or help parents anc others plan the ultimate kids party. No matter the occasion it can likely be improved with the easy and affordable rental of games like cornhole, Giant Connect 4, Giant Jenga and more. 
We offer easy online booking, can provide delivery, are fully insured and even offer free cancellation up to 4 hours prior to your order. If you want to book click through to our Orlando website and book today! Give us a call or send us an email with any questions. 
Games Available in Orlando, FL
Some highlights of games available in our Orlando market, this is not a complete list visit www.orlandolawngames.com to see full inventory and availability and reserve games for your Orlando event.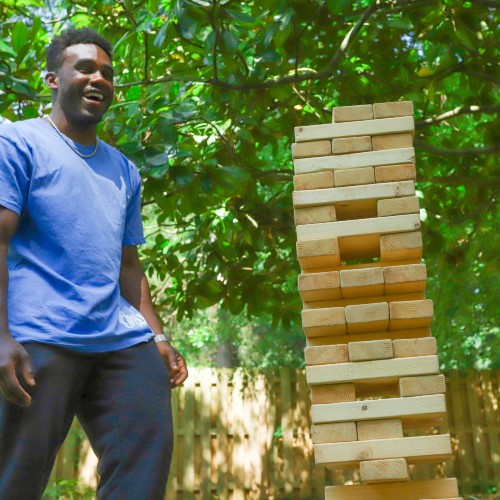 Looking to Purchase Games?
Take a look at some great products we have available for sale (we can ship anywhere).